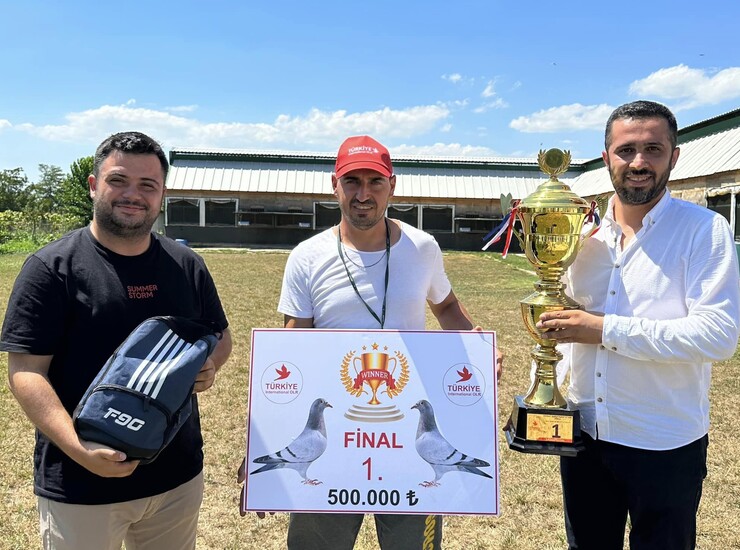 Türkiye International OLR
On August 6th, under highly selective conditions, the Final of the Türkiye International OLR was raced. The professional preparation lead to a great battle in the 37 degree Celsius heat. The pigeons flew home from an easterly direction to the loft near Bursa across a distance of 505km. On PIPA the Top 3 of this OLR are available in auction, pigeons with an iron will from renowned bloodlines. These athletes all returned home on the day of release.      

Türkiye International OLR is an upcoming race. After four successful editions with mostly Turkish pigeons, the next step has been made to welcome more international participants. The experience in managing the race in the past years is something the organization wishes to demonstrate to an international audience. Next year the intake period will start early March, with the Final taking place in August. Please find more information on their Facebook page: Türkiye International One Loft Race.