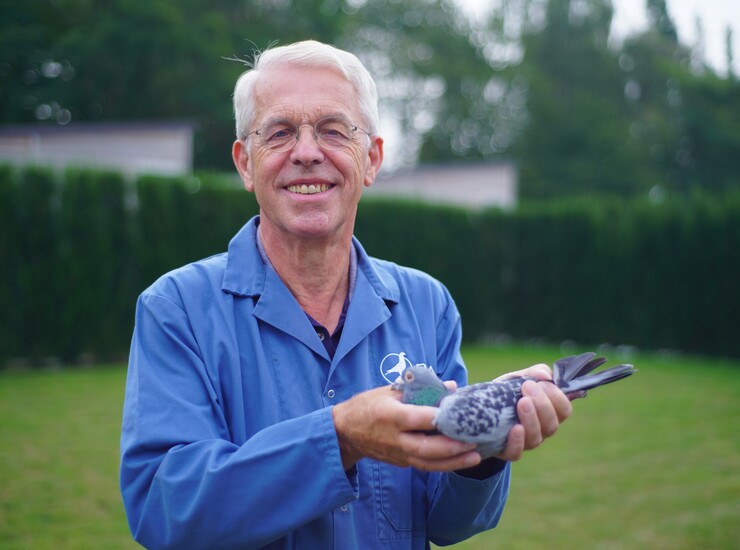 Carlo Gyselbrecht (BE)
Youngsters of his best breeders
Carlo Gyselbrecht has a long-standing reputation as the breeder of many exceptional pigeons. This is the palmares of the Carlo Gyselbrecht pigeons and/or or their descendants in 2019 alone:

1st Nat. Narbonne NL 3,938 p. 2019 – Batenburg-VD Merwe (son Crack Ad)
1st Int. Agen 10,657 p. 2019 – M. Dubois (grandchild 'Crack Ad')
1st Nat. Agen olds 3,938 p. 2019 – Hok Malfait (inteelt Monseré)
3rd Nat. Perpignan 3,922 p. 2019 – P. Gyselbrecht (3x Laureaat Barcelona)

We are selling a select group of pigeons from the best breeders that originate from his best bloodlines. The majority of them are also related to the legendary Laureaat Barcelona strain, winner of a 1st Int. Barcelona 1995. This prestigious bloodline has never lost its exceptional breeding potential.