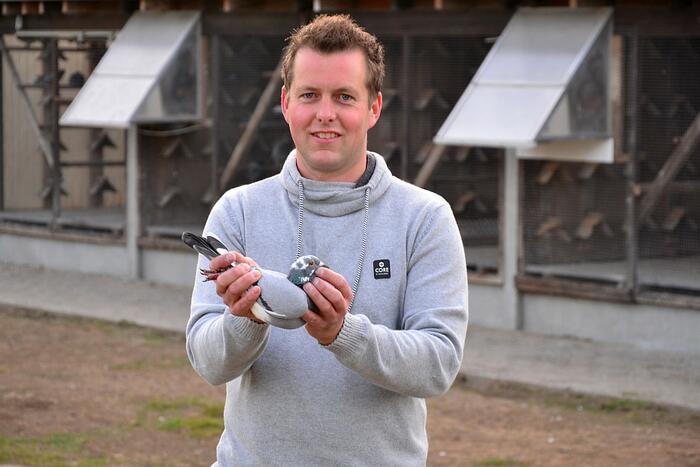 Karlo Van Rompaey (BE)
All pigeons born in 2016 or older and 2017 summer youngsters of his best breeders
Many fanciers were impressed with the way Karlo Van Rompaey has made a name for himself in Belgium. His national winners 'Prima Dora' and 'Hattrick' have made history by winning a 1st Nat. Bourges twice in a single season. The descendants of these champions have now come to the fore as well!
But Karlo was up for a new challenge, and so he agreed with PIPA to offer his invaluable pigeon collection for sale; all old birds and the summer youngsters of his best breeders will be put up for auction. And on top of that, Karlo will be working closely together with the PEC as of 2018: he will be racing the PEC's pigeons next season.

Karlo told us his final push towards the top came after the introduction of the Verreckt-Ariën bloodlines, with most notably 1st Nat. Bourges 2005 Jos and his highly talented son Bingo. Both 'Prima Dora' and 'Hattrick' are 50% Verreckt-Ariën and 50% Karlo Van Rompaey pigeons. Needless to say, these fantastic bloodlines are represented in this impressive Van Rompaey auction as well. And we have a few more high value bloodlines on offer, including the original Verreckt-Ariën breeders 'Lange Leon' and 'Futuro' and their talented descendants, and of course a number of national top prize winners as well.