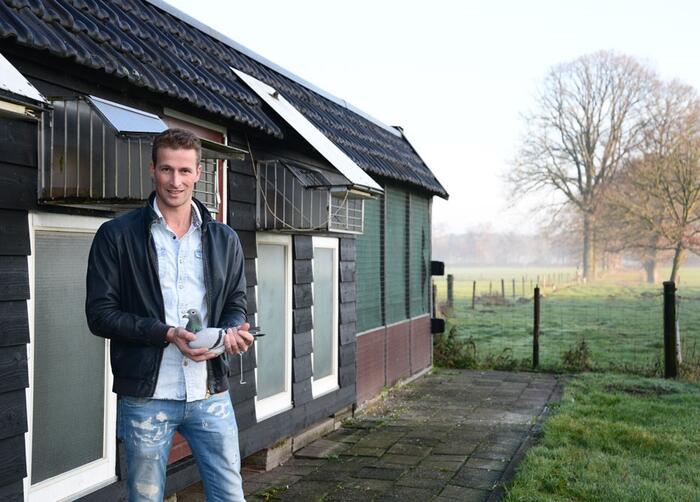 Maarten Huijsmans (NL)
Youngsters of his best breeders
Maarten Huijsmans is without doubt the most sensational middle distance fancier in The Netherlands in recent years. He claimed the following championship in the past three seasons:
2015; 2nd national champion middle distance
2016; 1st national champion middle distance
2017; 2nd national champion middle distance
Has any fancier been more successful in the middle distance in The Netherlands or Belgium? Not very likely. The stock dam of this breed is Miss Universe, the dam of 27 first prize winners and the grandmother of several other stars. Her best grandchildren are Olympic Roel (Olympiad Pigeon), Blue Diamond (3 x fastest overall of +13,000 pigeons on average), Doutzen (2nd Nat. Ace Pigeon WHZB and 1st NPO) and Super Jaarling (1st NPO). Six exclusive youngsters from some of his greatest champions will be sold in auction; these come straight from one of Holland's very best pigeon families.